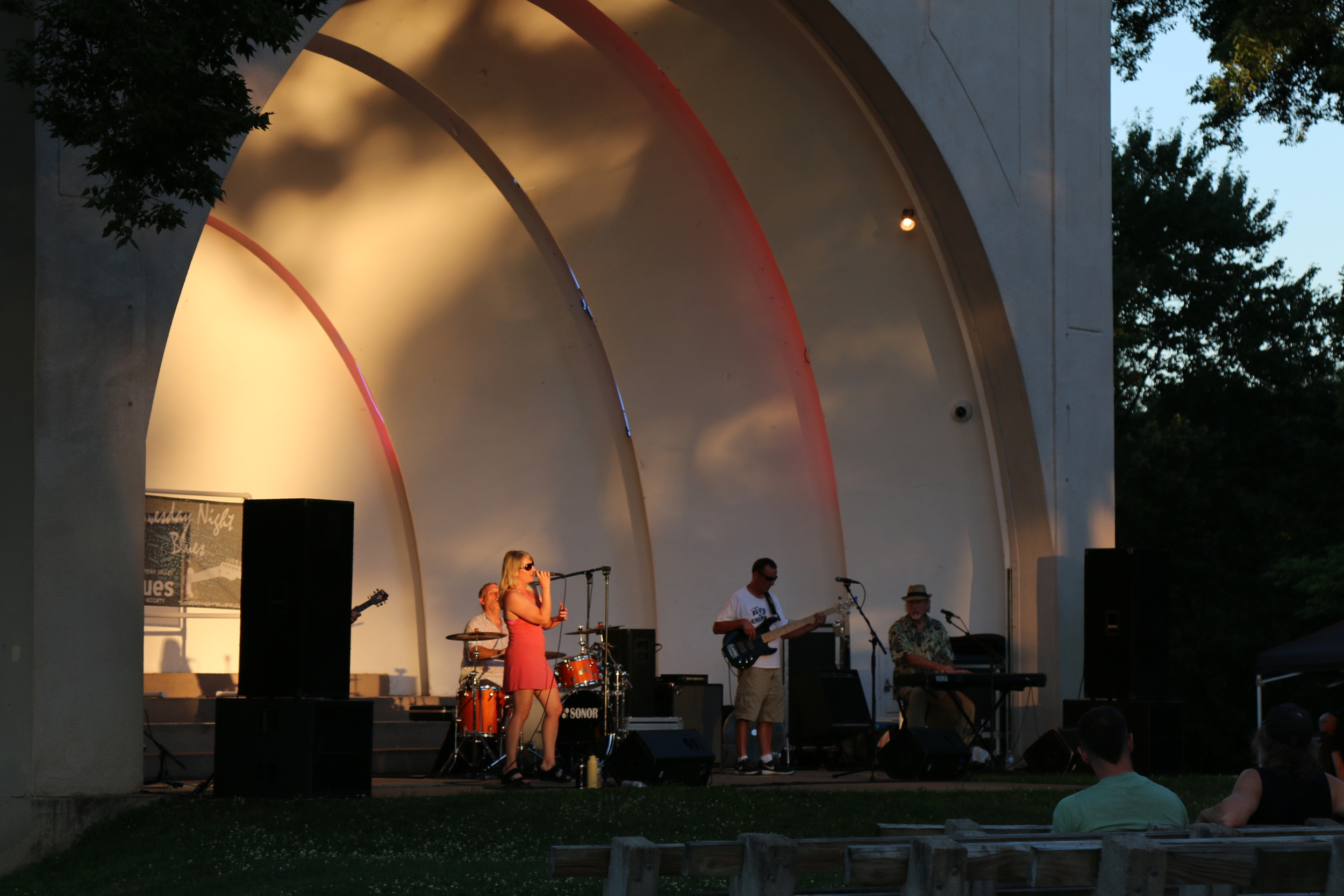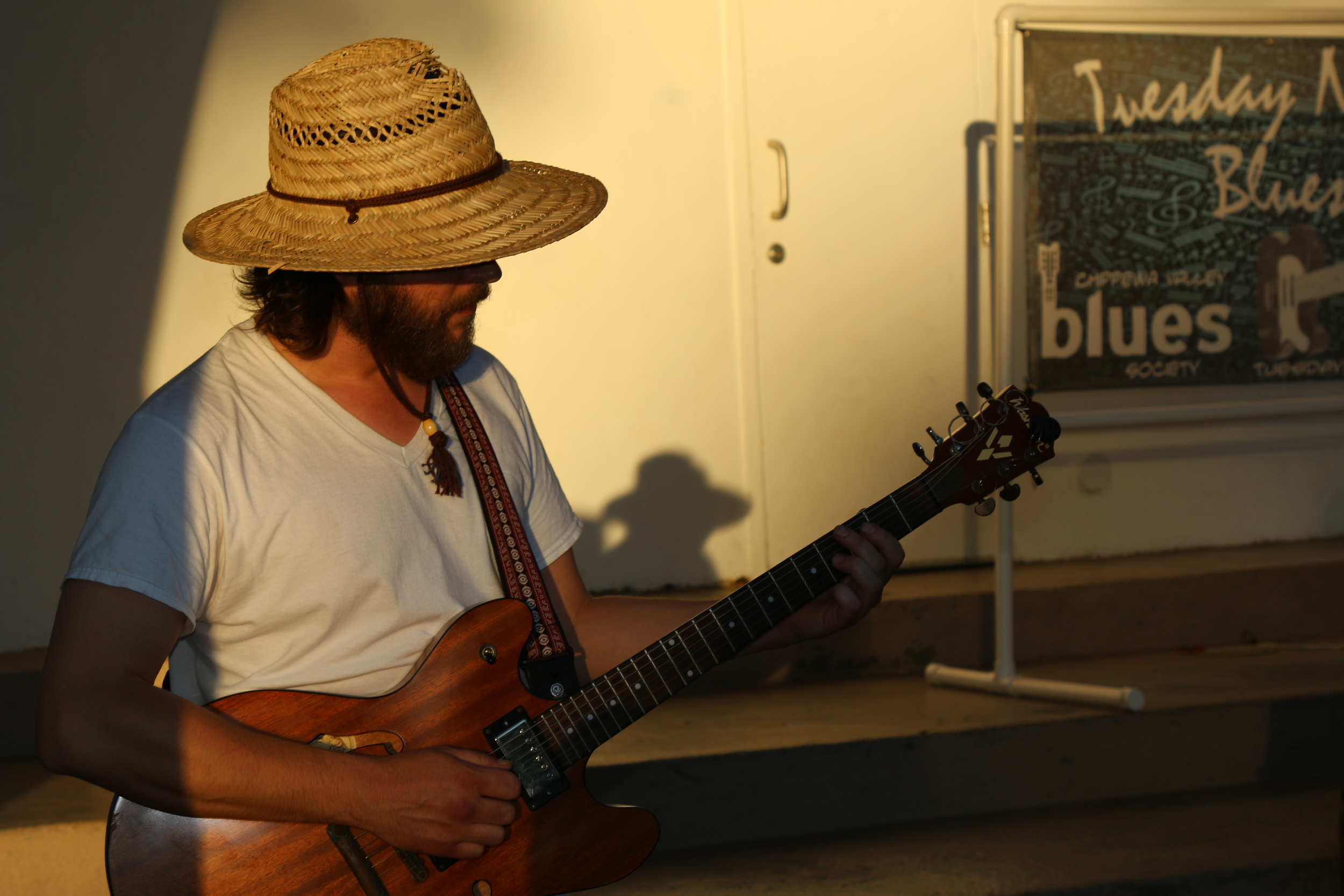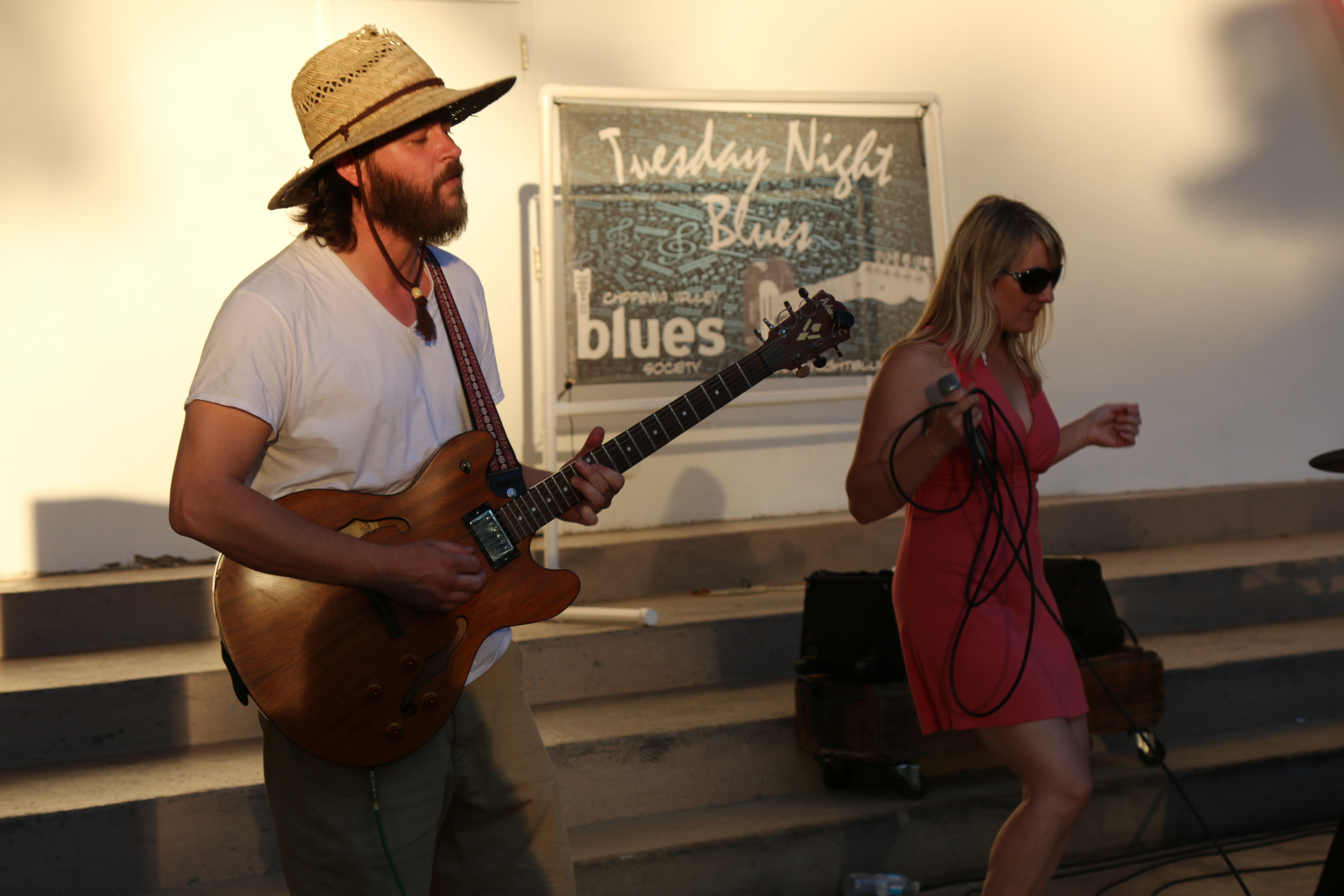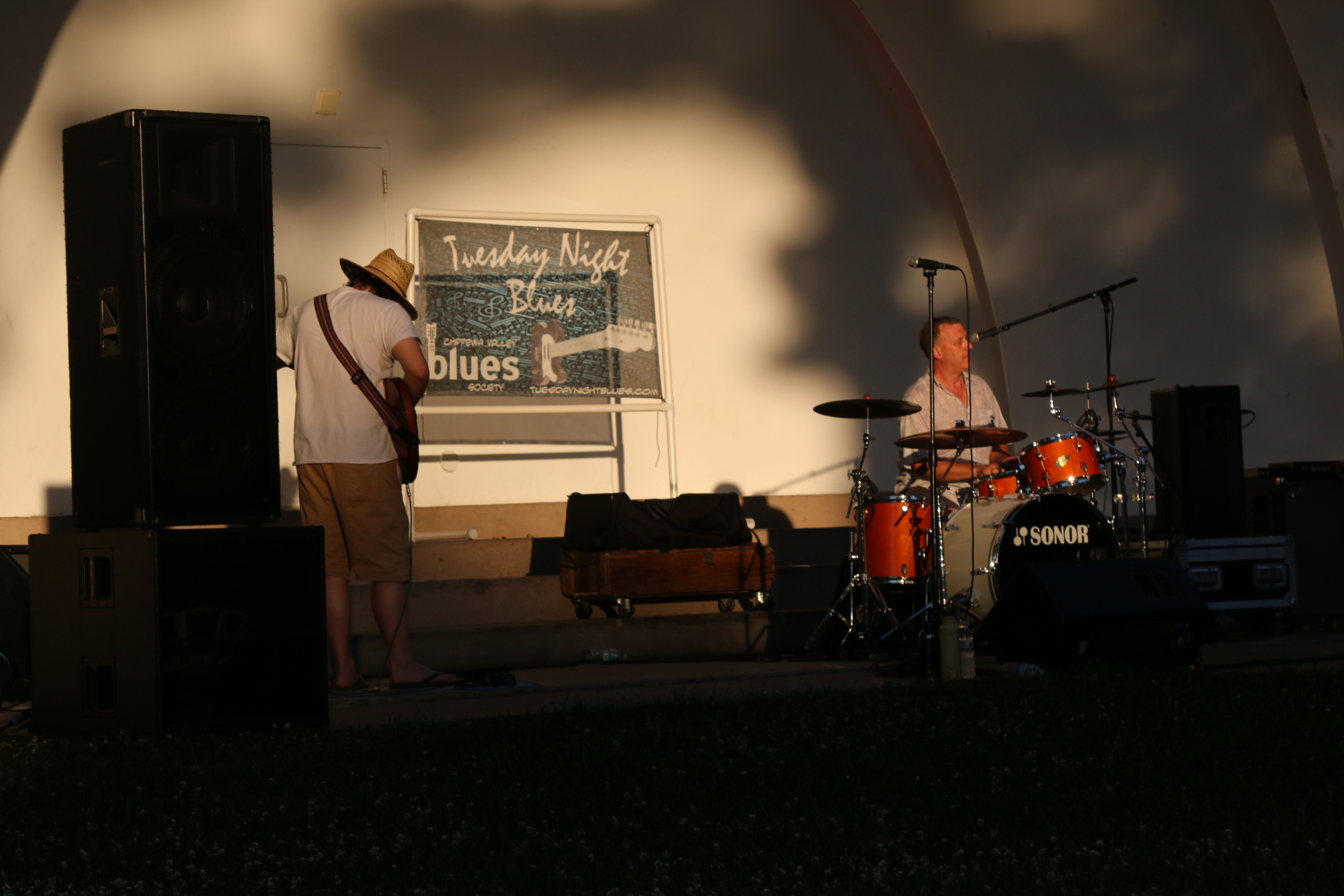 Officially formed in 2007, Left Wing Bourbon is a confluence of regional musical streams. Seasoned with years of hosting and playing at Blues jams, they consistently move the masses to swing their hips at summer festivals, mixing soul, boogie, and funk into a kinetic Blues cocktail guaranteed to get you groovin'.
Faith Ulwelling's vocals channel 60s soul and Delta grit; her brother, Jacob Ulwelling, caresses his bass until it moans and sings a counterpoint all its own. Tim Caswell (keys) brings sawdust-stage savvy to the performance, careening the band from ragtime to Motown, enhancing LWB's funkadelic essence. Nancy Long (drums) and John Nietz (guitar) magnify the vibe, lifting audiences to their feet, seducing them to sway in time.
"They're some of the best around. [Faith's voice] is fantastic," asserts long-time Tuesday Night Blues favorite Catya.
Influenced by the songs of Jon Cleary, Stevie Wonder, Aretha Franklin, Robert Cray, Ray Charles, James Brown, Chaka Khan, Koko Taylor, and Etta James, LWB's roots reach deeper than you'd expect for a Blues band from West-Central Wisconsin.
Members of the group were playing alongside Blues veterans at the famous River's Edge Blues jams in the 90s and took those impressions firmly to heart. While the Blues jam venues may have faded into memory over time, the members of LWB continued to refine their style into what is now an ever-evolving, fast-flowing musical river of Blues-funk.
"Left Wing Bourbon is a band that plays well on the fly and launches from song to song without a lull. It's a band that puts on a show full of kick-ass energy, a show that you should definitely check out… This isn't a band that hits soft or slow. Everything about their performance is full. These guys are polished, and they feed off each other as you might expect from a group that's this closely knit… Some of the strongest and most soulful vocals you'll hear north of the Mississippi delta… You will get shivers up your spine." ~ Matt Ledger for Volume One
leftwingbourbon.com
https://www.facebook.com/leftwingbourbon/
Here they are at 2010's Blues on the Chippewa